09/20/06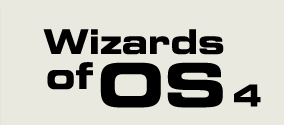 Wizard of OS - o conferinta organizata in Berlin, intre 14-16 septembrie, despre miscarea OS, CC, noile licente, in cultura, arta, educatie, tehnologie.
In timpul conferintei s-a derula 24hourdotcom, in care s-a inceput dezvoltarea dozomo.com; parte din echipa a implementat apoi plazes.
Posted by Carmen at 10:57:52 pm into the following categories:
Open Source / Content
,
Web2.0
---
Lansare Integrated Software Services
09/20/06
Cristian Banu, a carui activitate o apreciez de 5 ani, pornind de la Cursurionline.ro, cu care am schimbat atatea idei interesante in cei 3 ani de existenta ai Comunitatii eLearning, caruia ii citesc de la inceputuri bine argumentata Parerea mea, anunta astazi lansarea Integrated Software Services, autoritate de certificare ?n domeniul semnăturii electronice - va urma si un blog corporatist.
Mult succes, Cristian!
Posted by Carmen at 10:31:41 pm into the following categories:
Diverse
---